Palm Beach wedding at the historic  Henry Morrison Flagler Museum 
One of the downsides of being a Florida photographer is that South Florida's summers can bring the most unpredictable weather. When life brings you those crazy nonstop downpours on your wedding day, the only thing you can do is embrace the love you share and party despite the rain.
Thankfully, Amy and Blake were the perfect example of a couple who knew how to enjoy every moment. They didn't let the weather stop the party or the romance of their classic wedding at the Flagler Museum. Instead, they had a nonstop dance party with their family and friends!
At one point, we even got lucky and got a five-minute break in the rain. We seized the opportunity to grab a few portraits in front of the stunning museum. Luckily, with 36 people in the wedding party, we were able to make great use of the large, open space inside the pavilion. The gorgeous architecture there makes for a perfect backdrop.
I also loved the personal touches that these two added to their wedding. They threw in a few touches of their home state of Texas as well as Blake's love of hunting. The cake topper even had two elks on it for the groom's cake.
At the end of the night, after partying hard, everyone saw them off with a streamer exit down the front steps of the iconic museum.
Blake & Amy, thank you so much for letting me be part of your adventures. You were so wonderful and did not the South Florida weather stop you from having fun!  That is exactly the kind of joy that I love to see in my couples when I photograph their Palm Beach Wedding.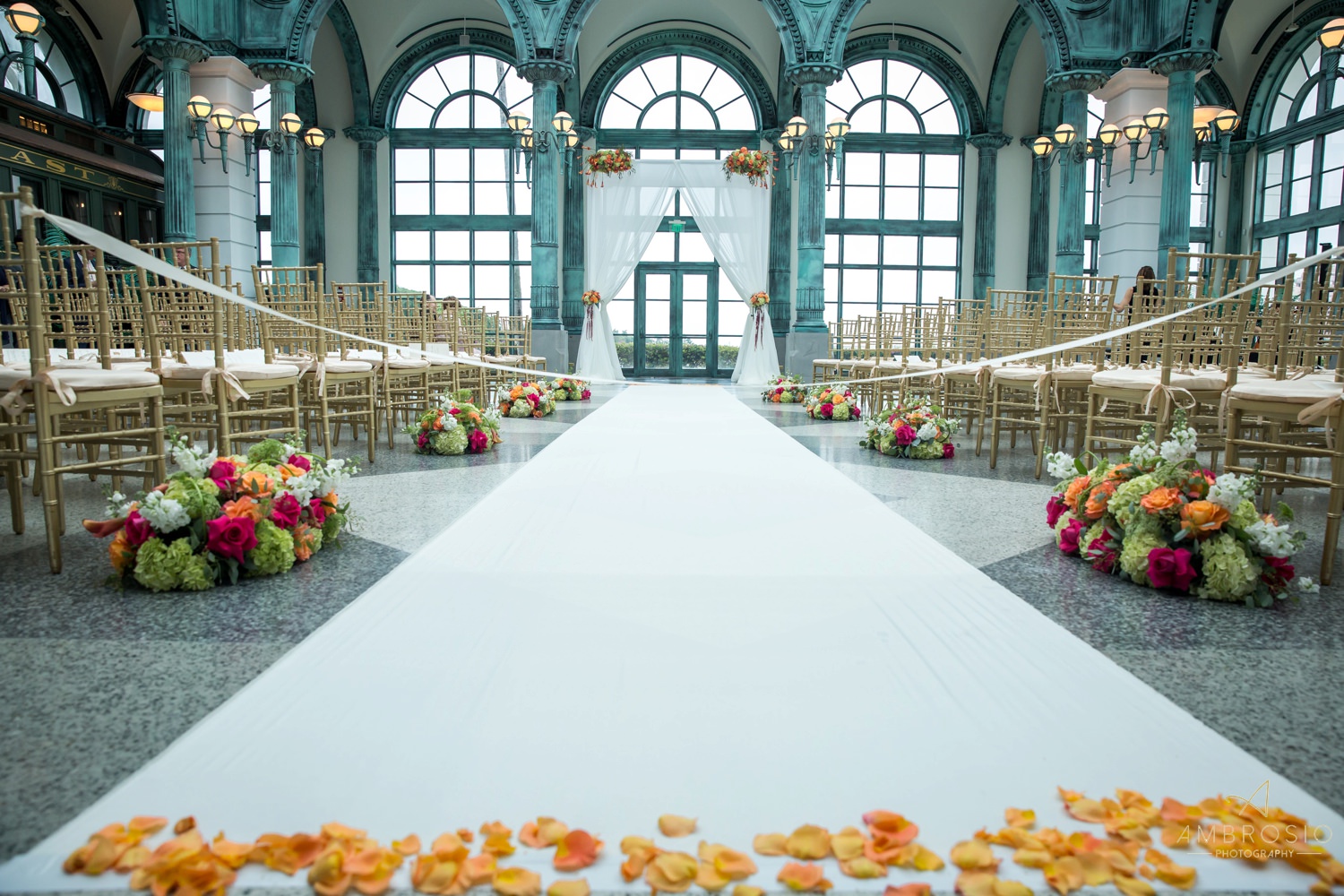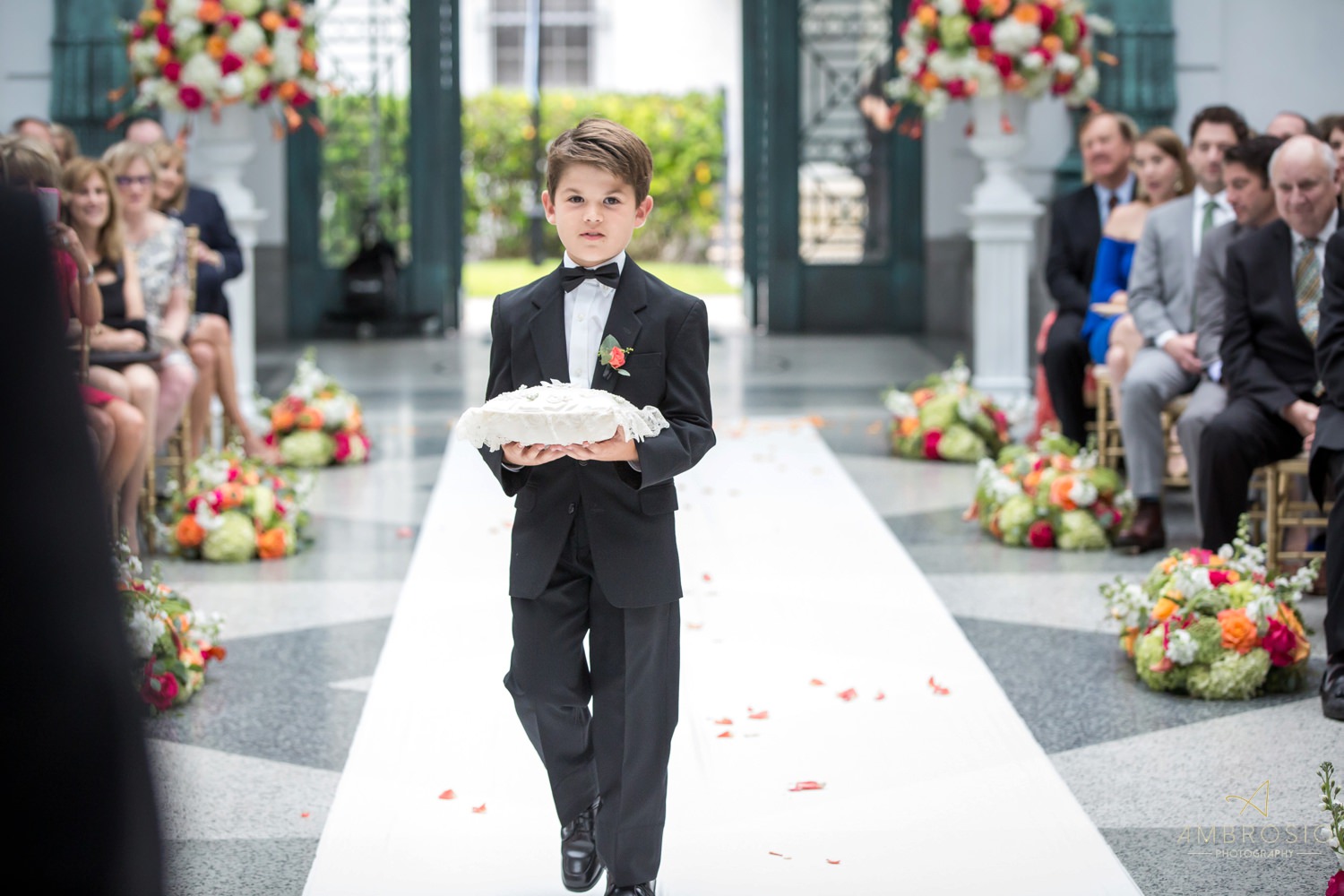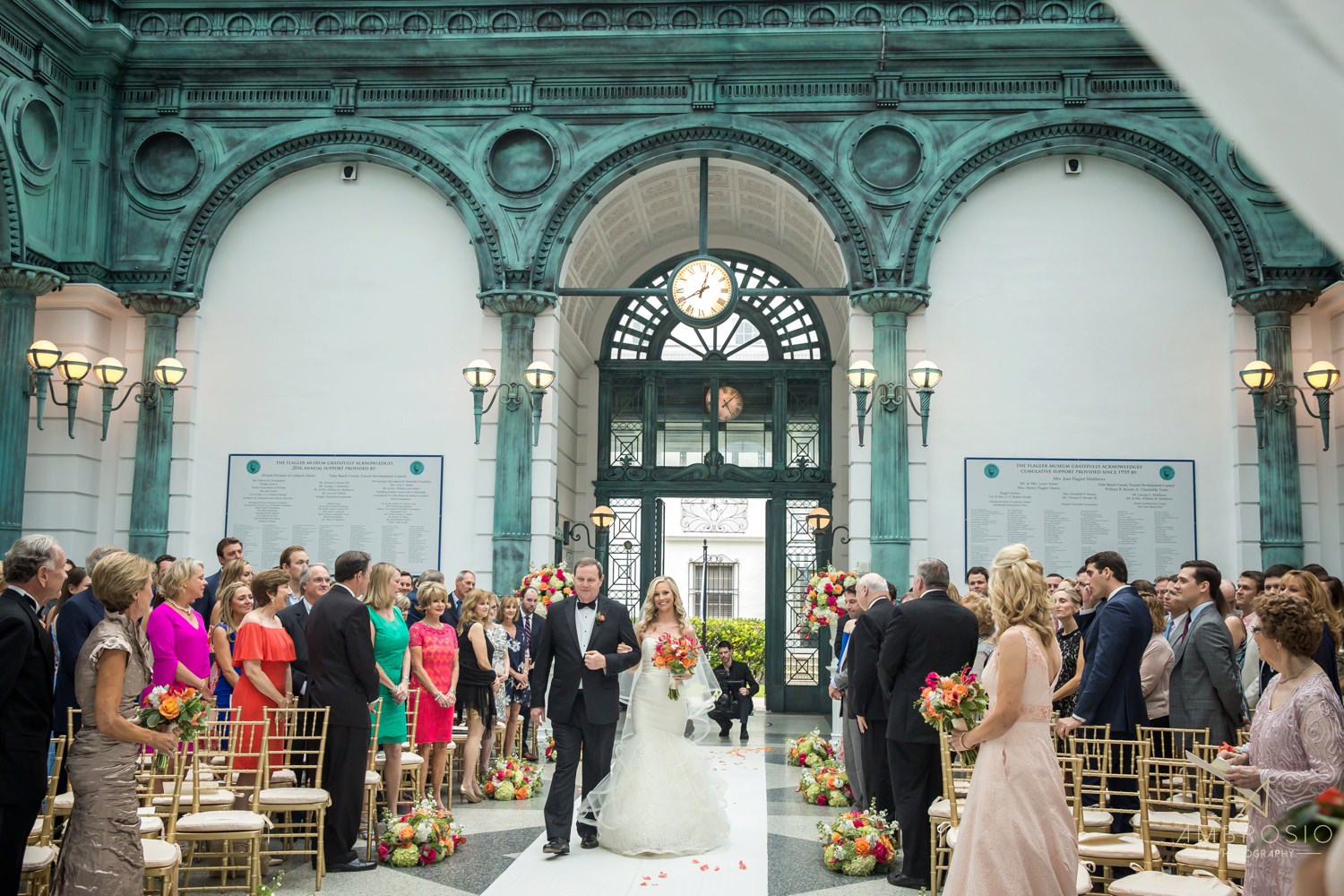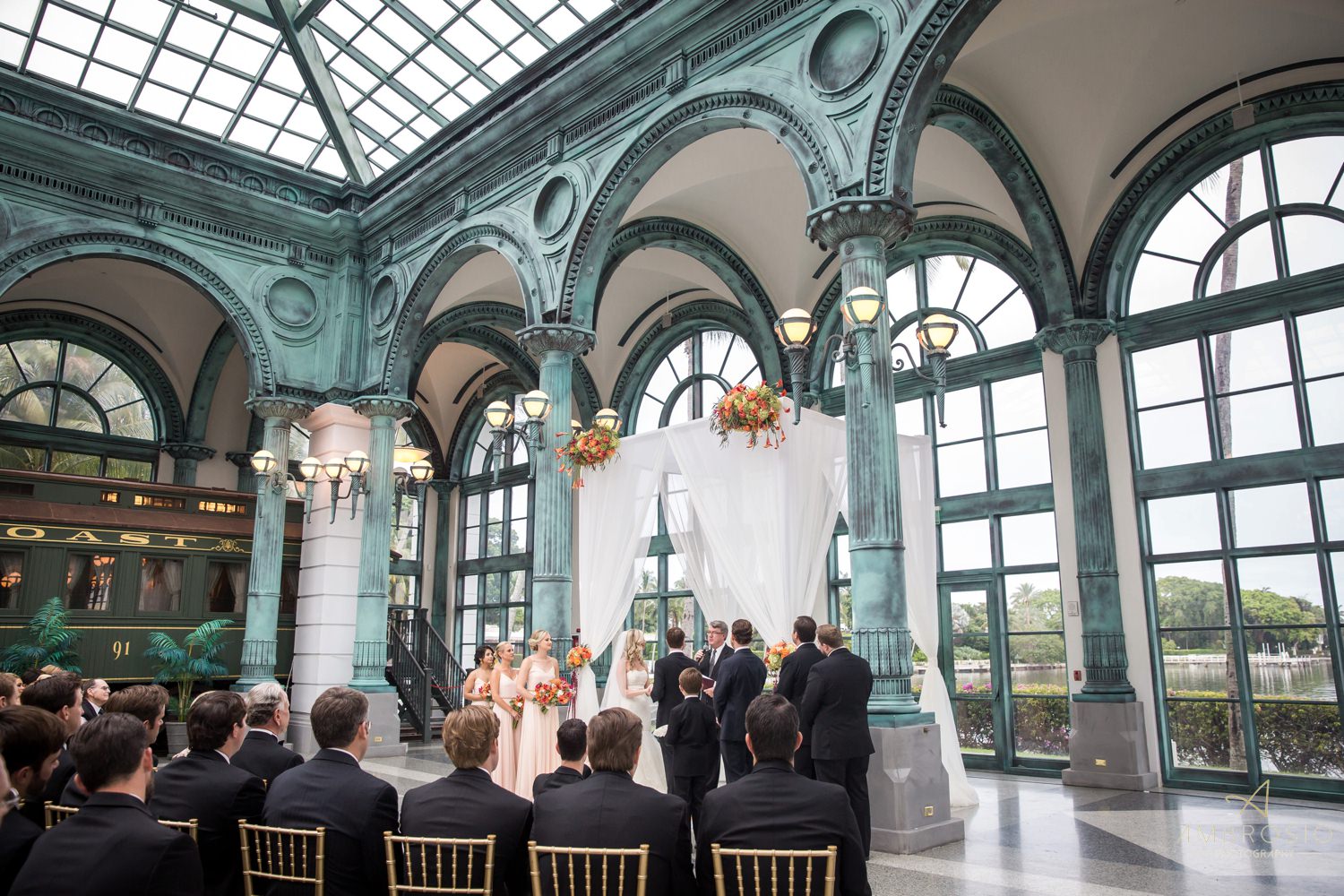 Vendors
Wedding Planner: Lauren Daversa of Lauren Daversa Events
Videography: Black Label Wedding Films
Catering: Chez Gourmet
Decor: Xquisite Events