Considering wearing very formal clothing for your engagement session at Vizcaya Museum? I recently met up with Paola and Justin for an engagement session at the Vizcaya Museum & Gardens. I was particularly excited about this session because had previously been the wedding photographer for Paola's sister's wedding at the Biltmore Hotel last December, so I knew I would get some amazing, emotional images for this session.
I truly believe in the power of a good engagement session before a wedding. It's one of the best ways to get comfortable with having your photos taken before you spend all day posing for the camera on the big day. An engagement session is also a great chance to get to know your photographer. I often use these sessions to figure out your style as a couple and to sort out what you like and don't like when it comes to poses and candids.
Since you want your engagement session to reflect your personal style, I highly recommend choosing a spot that holds meaning to you as a couple. It should also be someplace beautiful, someplace that will create those images that look like you walked right out of a romance film.
For Paola and Justin, that place was Vizcaya, which was filled with endless European-inspired backdrops. The soft, warm afternoon light and perfectly manicured gardens combined to give the whole session a feeling of awe and grace—exactly what these two embody as a couple. What's more, it's the same venue where they are planning to get married, so this was the perfect space to practice and find some great hidden-away nooks for pictures.
Justin & Paola, thank you for asking me to be your engagement photographer. I can't wait for your wedding—and for our return to Vizcaya!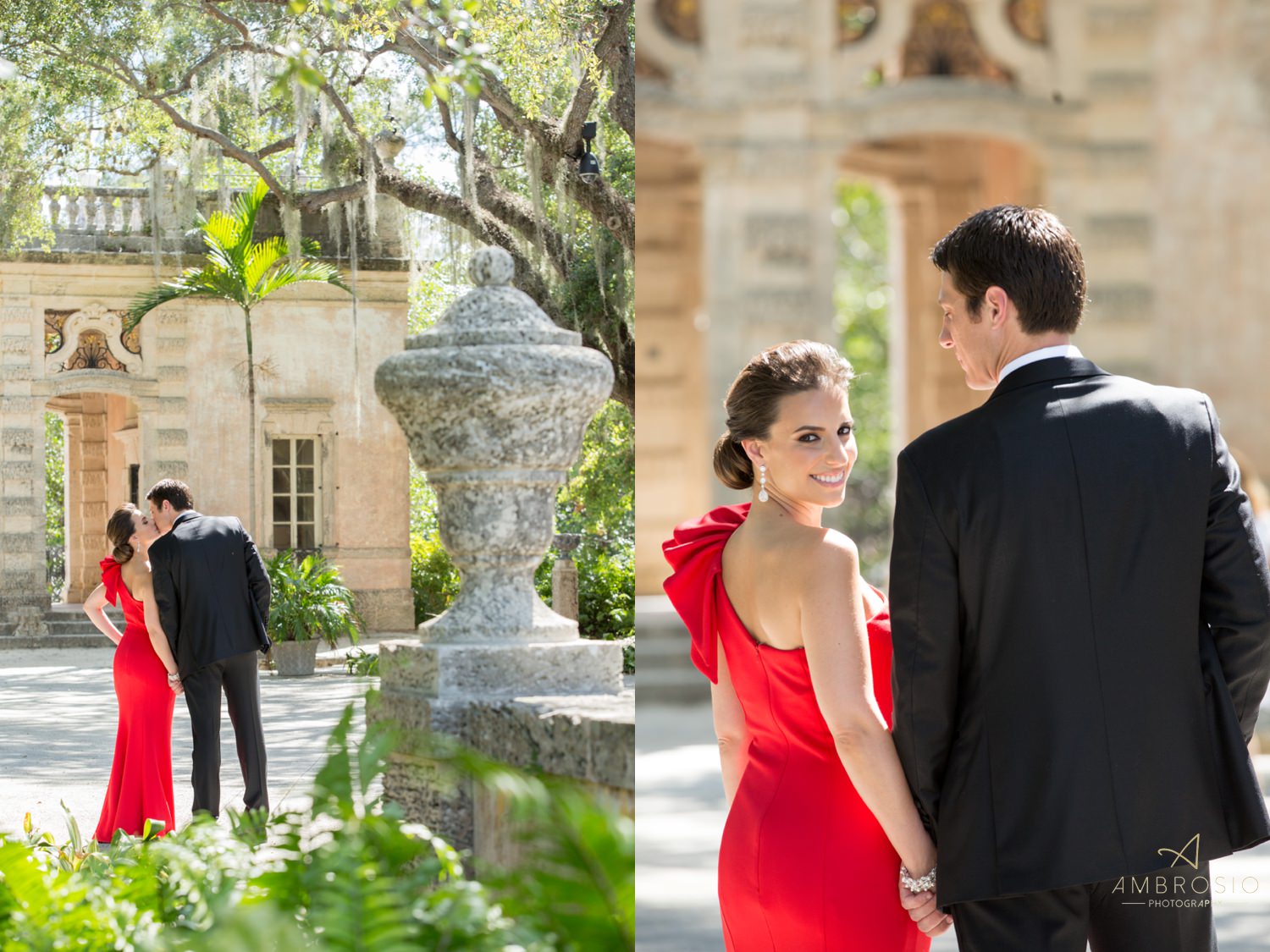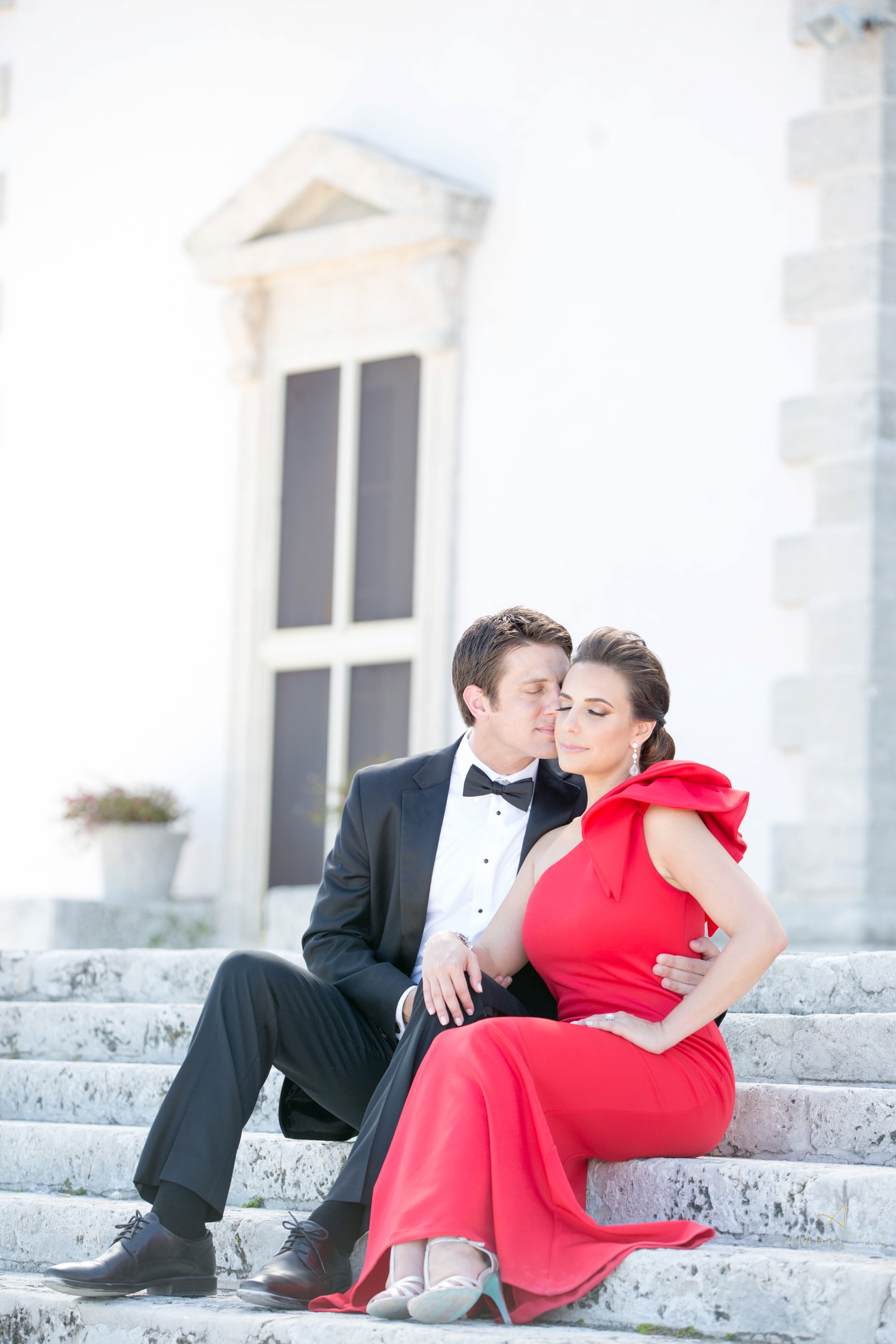 Vendors
Event Planner: Eric Trelles of ET Events