Bridget + Joshua's Miami Beach wedding was held at the Temple House, in the heart of South Beach! They wanted their wedding day to be fun and reflective of their personal style. Their Art Deco-inspired celebration was filled with vintage style and modern aesthetic, creating the perfect blend for their wedding day. When I arrived at the Shelborne for their wedding preparation I was grateful to find a beautiful outdoor location for portraits. The hotel's style matched the retro feeling of the Temple House. This was the perfect location for their first look & bridal party portraits, and the best back of plan for the inclement weather! The sequined bridesmaid dress's were the perfect art-deco inspired detail to compliment the vintage lace on Bridget's wedding gown.
One of my favorite moments from their wedding day was during the family portraits. As we tried to align the adorable personalities of the 8 littlest members of their bridal party. We could not help but laugh as each one decided to either laugh, cry or just walk away during the photos. It is moment's like this that make the formal portrait time so much more fun!
As the weather cleared, they exchanged vows on the outdoor terrace space , with laughter and tears of joy. They got their party started with an amazing first dance in the grand room of the Temple House, which ended with a beautiful display of indoor sparklers. The entire evening was a elegant, fun and truly reflective of their love for each other – #Blaizenlove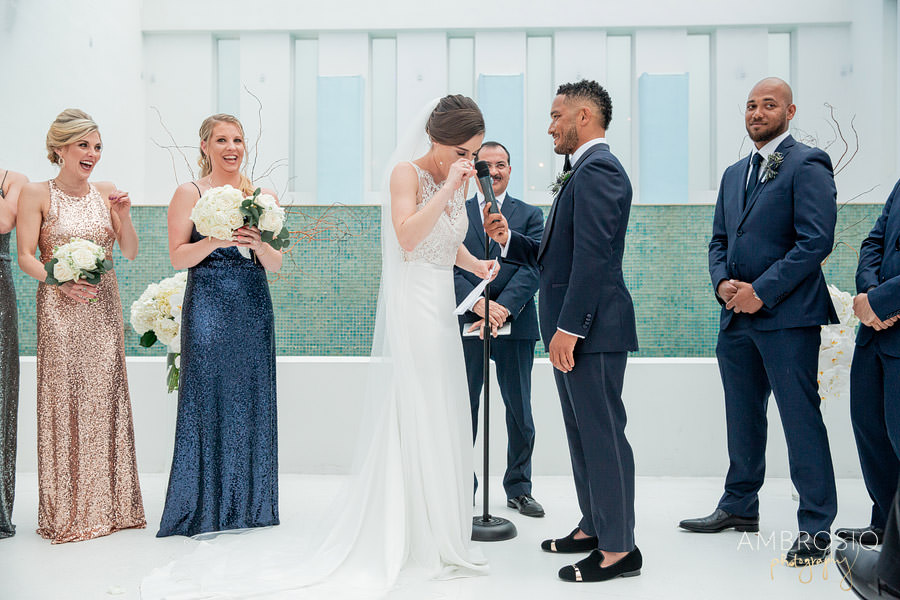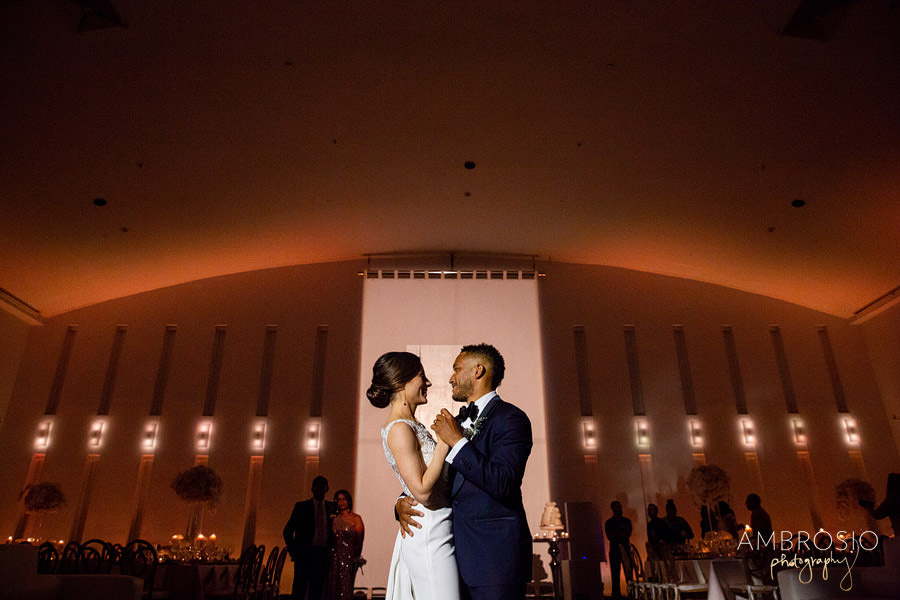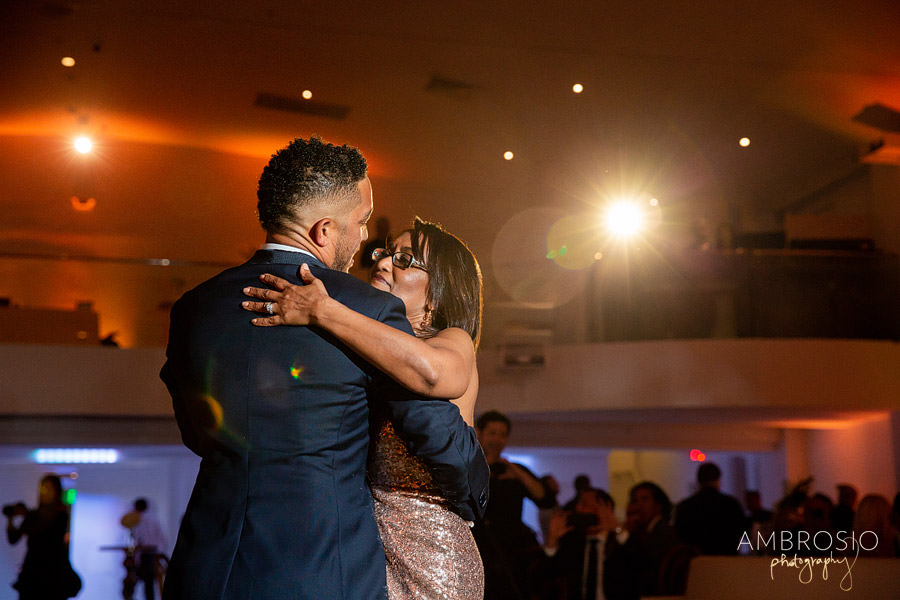 Are you getting married at The Temple House? I'd love to hear from you! Head over to my contact page to check my availability for your wedding day.
Temple House FAQs
As a professional photographer, I often have couples who are planning their wedding ask me questions about their venue, so I've answered a few popular questions below.
How far is The Temple House from Miami Airport?
If you're visiting The Temple House to attend a wedding, you'll be pleased to know it's only 9 miles away from Miami airport
How far is Temple House Miami from the ocean?
If you'd like your wedding portraits to have a beach or ocean background, then this will fit easily into your wedding day as Temple House is only half a mile from the beach.
What hotels are nearby for bridal preparation?
The Temple house does not have any space for bridal preparation, so you'll need to book a hotel. It's best to choose a location with plenty of space and great light for hair and make-up. My top 3 recommended hotels for bridal preparation would be: The Lowes, The Delano, and the Shore Club.
Does The Temple House Miami have ocean views?
No. The ocean is within walking distance, but there are no ocean views from the wedding venue.